You were lucky enough to walk away from a car crash, but what lies ahead might not be easy.
Here's what you need to do to maximize your odds of a healthy recovery and protect your legal rights.
The First Steps After a Car Crash
When you get into an accident, there are some things you should do right away.
These six simple steps will set the tone for everything else to come, so know them well:
1. Starting with the Obvious: Stop Driving
The law in Ontario requires that you stop your vehicle if you're involved in an accident, regardless of how minor it may be. Failing to do so can result in serious penalties. No matter how much time or trouble you think you'll save yourself, the consequences of driving off just aren't worth it.
Section 200 of Ontario's Highway Traffic Act defines a few rules that apply to most traffic accidents. If you're in charge of a vehicle that's involved in any accident whatsoever – even if it's only indirectly – then you're supposed to:
*Stay on the scene until the authorities arrive – or come back immediately if you've already left,
*Do whatever you can to help any other people who were involved, and
*Cooperate with the police and anyone involved in the accident by sharing your details in writing on request: You should provide your name, address, insurance, driver's licence number, and registration info.
What happens if you keep going?
You might face a fine ranging from $400 to $2,000, a prison sentence of up to six months, and a driver's licence suspension of up to two years.
Failing to stop at the scene of an accident isn't just a crime at the provincial level. PART VIII.1 of the Criminal Code of Canada explicitly forbids people from taking off if they're involved in a wreck. You need to stop, provide your info, and offer assistance if you know you've had an accident with any person or another vehicle.
And, the law aside, it's the right thing to do.
Federal law takes a very strict approach: Being recklessly unaware of the fact you've been in an accident isn't an excuse. If you later discover you were in a wreck, then go back.
Federal penalties for not stopping can be pretty harsh: If someone ends up getting hurt or killed in the accident, you might face up to 14 years in prison or a $1,000 fine for a first-time violation.
2. Check Yourself Before You…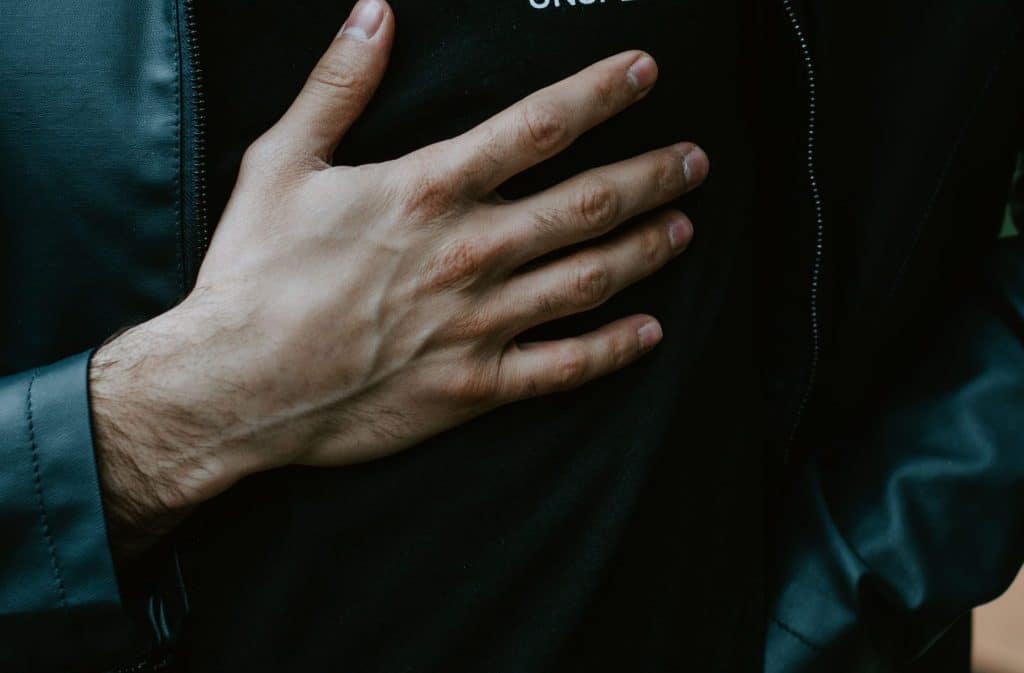 After you stop driving, you need to check yourself and your passengers for injuries. If you or any of your passengers are hurt, call 911 immediately, cooperate with the operator, and wait for help to reach you.
What should you do if you're alone with someone who's hurt, and it seems like a real emergency?
Always remember not to move injured accident victims unless it's necessary for their safety – like if your car is filling with smoke or on fire. If you don't have someone who can call 911 for you while you wait for the emergency services, put your phone on speaker and do it that way.
3. Where am I? Check Your Surroundings
If you're somewhere safe, get out of your vehicle. Using your phone, record and photograph the accident site.
Capture as many details as possible. For instance, don't just take close-ups of your damaged bumper and windshield and call it a day.
Instead, try to:
*Capture the vehicle or vehicles from different angles,
*Take note of the driving conditions, like whether the road's iced over or your accident happened in a poorly lit area at night,
*Take a wide shot that shows where the vehicles ended up in relation to each other if you can do so safely, and
*Photograph anyone's injuries after you've given first aid.
4. Pull Off to the Side
If it's safe enough, move your vehicle off the road so that you're not blocking traffic or in danger of getting hit by other drivers. If you don't feel confident doing this, you should make use of the emergency equipment in your vehicle: Arrange cones, flares, or flags to let other drivers know there's a hazard.
5. Call for Help
As a general rule, you should call the police if anyone appears hurt, the wreck caused more than $2,000 in total damage, or you think one of the drivers committed a crime, such as being under the influence at the time.
No matter whether your incident falls short of the criteria above – or the police tell you to go – you need to call a Collision Reporting Centre ("CRC") within 24 hours.
Things are slightly different in accidents that leave vehicles unusable. If you can't drive your vehicle, then you'll need to have it towed straight to the CRC.
6. Get the Other Driver's Information
If you end up visiting the CRC or filing a claim, you'll need some information. Collect the other motorists' driver's licence number, contact details, insurance info, and vehicle model, make, and licence plate number.
What Lies Down the Road Ahead?
You've done well getting this far, but this is just the beginning. It's vital to build a strong support network that helps further your recovery.
Talking to an Injury Lawyer 
Dealing with legal stress isn't the most pleasant thing, especially if you've been in a car accident that left you reeling with emotions from shock and confusion to anxiety or stress. You may also be dealing with physical pain and injuries that make it hard to concentrate.
It's important to talk to a personal injury lawyer as soon as possible. Doing so is the smartest way to protect your rights and receive the compensation you deserve.
The most common impacts include whiplash, cuts and bruises, broken bones, and concussions. More serious accidents can cause or contribute to spinal cord damage, paralysis, or traumatic brain injury.
In some cases, you might not immediately know you're injured. Things might seem fine until you notice muscle pain a few days later or an old injury that seemed healed suddenly flares up. While they're not as obvious as cuts or fractures, these problems may have long-lasting effects – and uncertain healthcare costs.
Talking to a lawyer is vital to clearing up this kind of confusion. Even though only your clinician or doctor can help you decide on a treatment plan, a lawyer's experience may make it easier to coordinate the funding of non-OHIP covered treatment costs. Such as some types of burn injuries and psychological injuries.
Working with a lawyer also makes it a lot easier to pursue formal justice in court. The process can be complex. It's hard to focus on things like deadlines, gathering evidence, and juggling other details when you're hurt, so why not leave it to a professional?
Reporting Your Accident
If your vehicle is drivable, and you head to the CRC, you'll go through a pretty standard process. Depending on the accident location, inspectors and/or officers may take pictures of your damaged vehicle, collect your information, and give you the chance to provide a verbal recounting of your version of events.
You'll may also need to write down what happened and draw the accident scene. Different insurers have their own reporting requirements following accidents, and it's not always clear which information will play the biggest role in the claim decision process. Try your best to recall every detail you can and answer questions consistently and truthfully.
One thing to remember is that you don't necessarily have to make a claim. If you think your accident caused less than $2,000 in damage, you can request that the CRC not get in touch with your insurer instead of forwarding the report information by default. With that said, your policy terms might require you to report all damage, so review your policy carefully.
A quick call to your insurance broker can be invaluable in such circumstance.
Move Your Healing Process Along
Recovering from a car crash can be tough – but it's easier when you've got legal insight on your side.
We've been helping injury victims from all walks of life get back in the saddle since 1999. Our expertise with a huge range of accident circumstances, successful track record, and extensive injury knowledge makes it easier to choose the right course of action. No matter whether you're filing a no-fault claim or dealing with the other driver's insurance company, we can help.
Talk to an injury lawyer that's passionate about advocating for your rights.
Contact a legal professional at Bergeron Clifford LLP today>
About the Author

Gavin Cosgrove
Gavin Cosgrove is a graduate of Holy Cross Catholic Secondary School in Kingston. Upon graduation, he attended Manhattan College (New York, NY) on an athletic scholarship where he competed in track and field. Gavin completed his legal studies at the University of New Brunswick.
Gavin joined Bergeron Clifford in the summer of 2009 and is now a partner with our firm.
Gavin is a proud member of the Ontario Trial Lawyers Association, the Frontenac Law Association, the County of Carleton Law Association, The Advocates' Society, and the County of Lanark Law Association. He represents innocent victims of negligence in auto cases, medical malpractice and negligence cases.