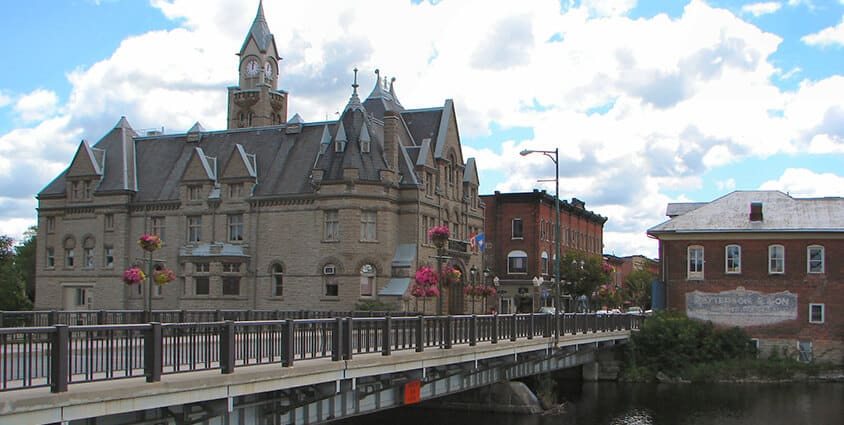 Located in Eastern Ontario, Carleton Place is a town in Lanark County that is located at the intersection of Highway 15 and Highway 7. Approximately 45 kilometres from downtown Ottawa, Carleton Place is situated between Ottawa and the towns of Perth, Almonte, and Smith Falls. With the Mississippi River flowing through the town, Carleton Place was historically renowned for its access to Mississippi Lake. The town also sits on the edge of a large limestone plain, south of the Canadian Shield. Influential industries that historically operated in Carleton Place, include lumber mills, a grist mill, and the Findlay Stove Company.
The population in Carleton Place today is around 10,000. With a stunning waterfront and scenic trails, the community is very family-oriented and offers a range of recreational and social opportunities.
Bergeron | Clifford Injury Lawyers
Ted Bergeron and Chris Clifford have worked together representing injured clients since 1999. The firm consists of several experienced associate lawyers, paralegals, in-house insurance advisors and accident benefits specialists, law clerks, and other team members. Each client has a lawyer with a dedicated team working their personal injury court case with the attention and dedication that has delivered success both in court and out of court for so many of our clients.